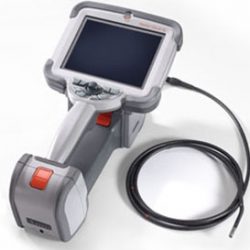 XL Mentor Visual iQ Video Borescope
Welcome to a new era in precision, productivity and portability. GE's Mentor Visual iQ Video Borescope with 3D Measurement puts the power of state-of-the-art point cloud measurement and analysis in your hands. Mentor Visual iQ delivers processing capability you need to speed inspections and increase probability of detection – all in a portable yet rugged design. With InspectionWorks Connect, inspectors can collaborate in real time, providing expertise anywhere in the world.
Call Us Now for Enquiry!