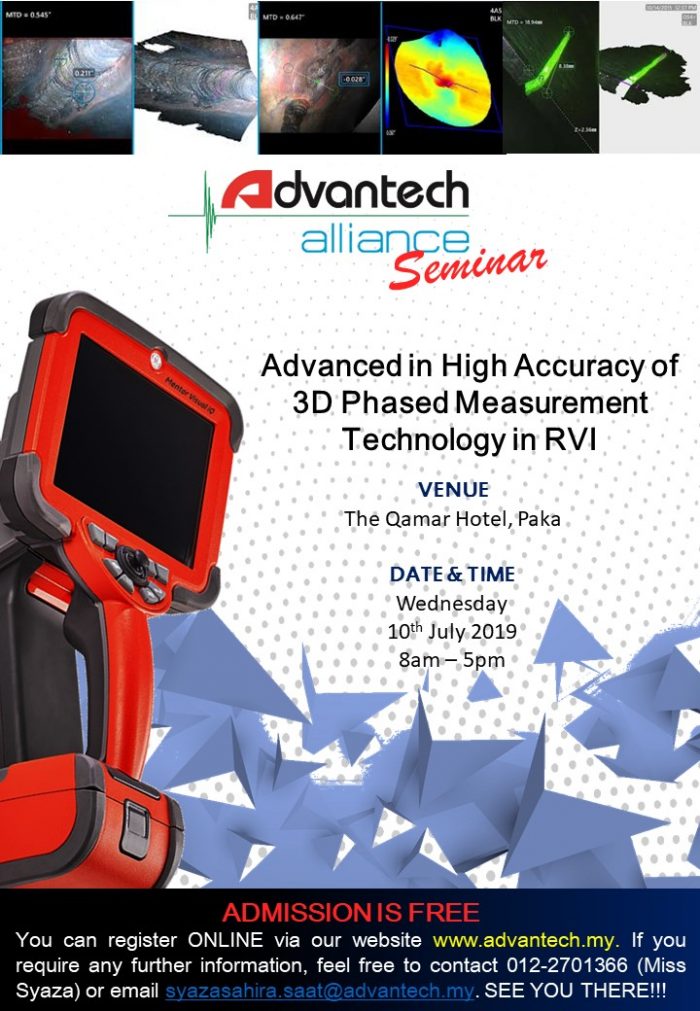 You are cordially invited to participate in our event for "Advanced in High Accuracy of 3D Phased Measurement Technology in RVI" at The Qamar, Paka on 10th July 2019.
If you are intrested to participate, please fill in the Registration Form by Clicking the button below.
As a token of appreciation, certificate of participation will be given after the event. The event admission is free of charge.
Should you require further clarification, feel free to contact 03-5567 0111 / 012-270 1366 (Ms. Syaza) or e-mail to syazasahira.saat@advantech.my