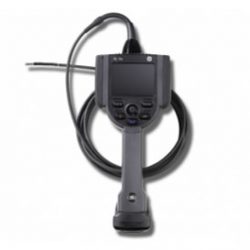 XL Vu Versatile Video Borescope
The XL Vu VideoProbe™ system is a versatile video borescope that combines portability, durability with high quality imaging technology and measurement to help you make smart decisions fast. Designed with general inspection applications in mind, the XL Vu delivers superior resolution over conventional fiberscopes.
Winner of US Air Force multi-year contract to supply video borescopes to global propulsion sustainment operations.
Call Us Now for Enquiry!